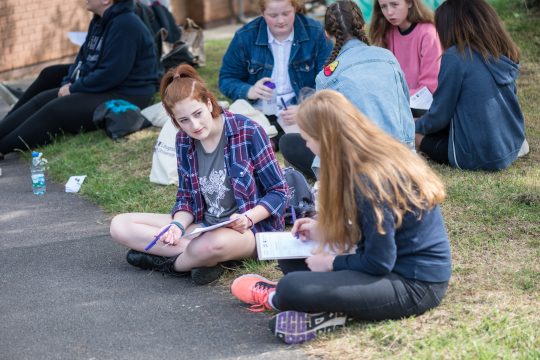 Your personal statement is an integral element of the UCAS application form and inevitably the section that can prove to be the most challenging.
It is an opportunity for you to demonstrate to Admissions Tutors at Higher Education providers your passion and enthusiasm for your chosen course and to highlight the transferable skills you have that will make you successful when studying.
There isn't one set formula for writing the perfect personal statement. Each will require time, patience and several redrafts to ensure that the finished piece really is the best representation of your capabilities.
It is recommended that you include a variety of examples to illustrate what fuels your ambition, where you have acquired your skills from and how your current studies will complement your Higher Education choices.
Wherever possible, a personal statement should be structured through key paragraphs. The first should always outline the motivation behind your application. Whether it is based on previous study in a related field, work experience or an extra-curricular interest, the reasoning should be clear.
Other paragraphs may include details surrounding current studies, part time and/or voluntary work and wider reading and research around the subject. If you wish to discuss hobbies and interests, this should be towards the end of your statement, and shouldn't dominate too much space. A strong statement is often one that can draw additional skills from these activities, for example, if you are the captain of a sports team, you can use this to showcase skills in leadership, motivation and team work.