Pathways' Workshop Packs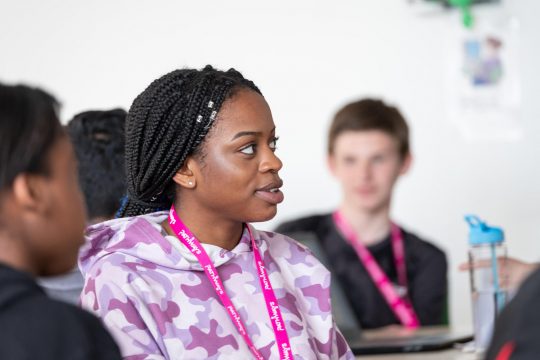 What are the Year 13 Pathways' Workshop Packs?
Pathways have developed a range of fully resourced workshop packages for students to explore their further and higher education opportunities. All DIY delivery packs come with activity sheets, a lesson plan, and a PowerPoint. We recommend these workshops for ages 14 – 15, but a number of these activities are applicable to a wide range of young people. These workshops can be delivered in a number of ways. See the options under 'location' on the right-hand side of this page.
How will they meet Gatsby Benchmarks?
Using our Pathways' workshop packs in line with the accompanying lesson plans will help fulfil certain Gatsby Benchmarks. See below for which Gatsby Benchmarks are achieved in particular workshops.
The Pathways' Workshop Packs:
1. Personal Statement Booklet:
This booklet is ideal for any student in the process of completing their Higher Education (HE) application. This booklet contains helpful tips and advice on completing a personal statement and includes real personal statement examples.
Gatsby Benchmarks: 3, 7
Workshop Length: 45 – 50 minutes
To download a pack and choose your delivery option, please click the 'request a Pathways' Workshop Pack' button on the right-hand side of this page. 
Back to Activities page
Year 13 – Pathways' Workshop Packs
Date & time
Friday, 19/06/2020 - Friday, 09/07/2021
-
Partners
Location
- DIY delivery
- On-site delivery by a Pathways member of staff
- Virtual pre-recorded delivery
- Live virtual delivery
Request a Pathways' Workshop Pack