Year 12 Residential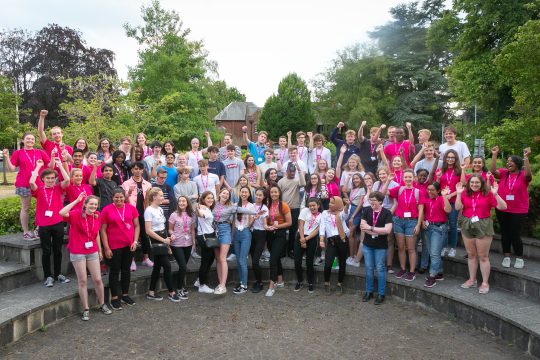 In July 2018 the Pathways team in Leicester ran a 2 day Residential.
This activity introduced 51 Year 12 students to life at university. Through a number of team working activities, sports sessions and night spent in halls of residence students developed their key transferable skills and gained an insight into life as an undergraduate.
Participating students were set a communication challenge by the Speaker's Trust where they developed key transferable skills such as:
Team working and leadership
Active listening and communication
Creative expression
Throughout the day students also heard from the Career Development Service, took part in a number of sporting activities, stayed in a catered halls of residence and had ambassadors on hand who answered any questions about life at University.
Objectives of the event were:
To increase understanding of and interest in HE amongst participants
To raise awareness of different routes and courses at university
2018's participants:
51 participants from schools in the East Midlands and further afield.
53% female, 47% male
75% of participants agreed or strongly agreed with the statement "I am confident I would 'fit in' at University" on a post-event survey
90% of participants agreed or strongly agreed with the statement "I am motivated to do well in my school or college work" on a post-event survey
All photography © Osborne Hollis Limited
OsborneHollis.co.uk
Back to Activities page
Leicester Year 12 Residential
Date & time
Monday, 01/07/2019 - Thursday, 04/07/2019
(All Day)
Partners
University of Leicester
De Montfort University
Loughborough University
Pathways
Location
University of Leicester and DeMontfort University