Year 10 Mentoring, Leicestershire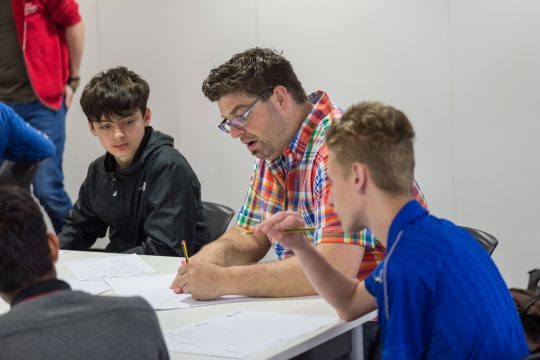 Mentoring will be focused on Year 10 students who live within the NCOP ward areas and have the potential to go into Higher Education.
A team of mentors recruited from University of Leicester, De Montfort University and Loughborough University will provide support with GCSE English and/or Maths. The mentors aim to improve their mentee's confidence, increase their awareness of HE and be a positive role model.
Mentors will be required to establish an optimal way of working with their mentee to ensure that the mentee's confidence relating to Maths/English knowledge increases. Students will be matched to a mentor and will meet once a week, in term time, in the lead up to their GCSE mock exams.
Mentors can either deliver group mentoring sessions within lessons, which complements that given by existing teachers, or provide one-to-one support outside the classroom but within the school environment.
There are many benefits for mentees including increased confidence and motivation, gaining practical advice and support, development of communication skills, identifying goals and working towards them.
In the academic year 2017/18 we have delivered over 1400 hours of mentoring in 8 schools and colleges across Leicester and Leicestershire.
Back to Activities page
Year 10 Mentoring, Leicestershire
Date & time
Wednesday, 24/10/2018 - Friday, 12/04/2019
-
Partners
University of Leicester
De Montfort University
Loughborough University
Pathways
Location
Leicestershire secondary schools/colleges