May Half-Term Holiday Club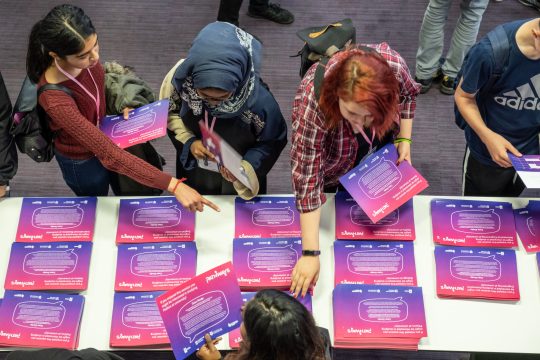 During the May half-term our Annual Year 10 Holiday Club will be hosted at Loughborough University. A great FREE opportunity for Year 10's to experience what it is like to be a university student and explore the subject areas they have an interest in.
All activities are completely free of charge and lunch, refreshments and return transport from schools in Leicester/shire to the event will be provided.
Schedule TBC
Each student who wishes to take part in the activities will need to complete a Data Consent Form for East Midlands Widening Participation Research and Evaluation Partnership (EMWPREP). This is a monitoring database that allows the universities to report NCOP activity back to the Office for Students (OfS). Pathways will provide you with copies of this form and provide guidance if required. Further information about EMWPREP can be found here (www.emwprep.ac.uk)
Our activities are open to all pupils in the year group individual activities are aimed at, but, if an event is oversubscribed, priority is given to those who fulfil one or more of the following:
• Live in an area identified as a Pathways or NCOP Ward (determined by home postcode)
• Be the first in their family to consider attending university
• Be in receipt of free school meals
• Be in or have spent time in local authority care
• Are a young carer
• Have a disability including specific learning difficulties such as dyslexia, dyspraxia or ADHD
If you would like further information about the Y10 Holiday club please contact reach@le.ac.uk.
Stay tuned on twitter for more information: @PathwaysEM.
Back to Activities page
Pathways Year 10 Holiday Club 2020
Date & time
Tuesday, 26/05/2020 - Friday, 29/05/2020
10:00 am - 4:00 pm
Partners
University of Leicester
De Montfort University
Loughborough University
Pathways
Location
Loughborough University, Loughborough, Leicestershire, LE11 3TU
How to book
For more information email t.walker2@lboro.ac.uk