One-off opportunity for Year 12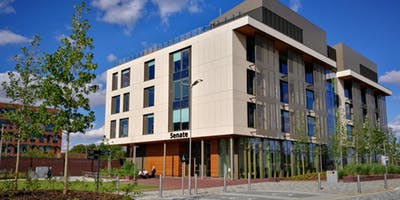 Tuesday 16th & Wednesday 17th July 2019!
Pathways are passionate about working with Schools to inspire young people from all backgrounds to consider going to University. So, to help your students decide if the University is the right thing for them, we are running a free 2 day residential VIP (Very Important Prep) event on campus, and we would really like you and your NCOP students to come along.
There is an entire schedule of activities to suit every student including:
Fantastic student life talks hearing from those currently studying here
A trip to the Students' Union
Dinner on campus and an evening activity
Learning first-hand about what it means to go to University
How we teach
How they learn
And the best part is……your students get to stay overnight in our Halls of Residence!
Back to Activities page
VIP University Residential
Date & time
Tuesday, 16/07/2019 - Wednesday, 17/07/2019
(All Day)
Partners
University of Northampton
Pathways
Location
The University of Northampton
University Drive
Northampton
NN1 5PH