One-off opportunity for Year 12 & 13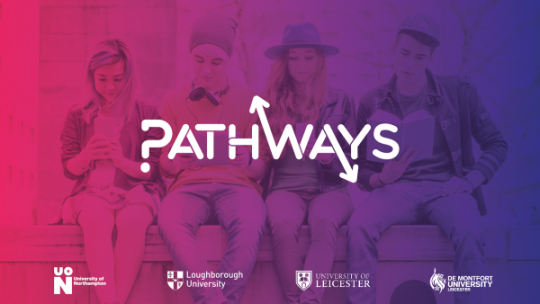 On Friday 29th March 9.45am – 2.00pm, Pathways shall be hosting an event called 'VIP: Easter Stress Release' at the brand new University of Northampton Waterside Campus.
Our timetable, which has been designed to help students deal with the pressures of their exams, will include: learning techniques for mindfulness and wellbeing; a study skills workshop and student finance with budgeting.
This event is for NCOP students in Yrs 12 & 13 and we have 50 spaces available first come first serve.
Travel costs will be funded for you.
If you have any queries or would like to join us please do let me know.
To express an interest in this activity, please email Judy.Edwards@northampton.ac.uk with the subject line of Easter.
Back to Activities page
VIP Easter Stress Release – 29th March 2019
Date & time
Wednesday, 10/04/2019
(All Day)
Partners
University of Northampton
Pathways
Location
The University of Northampton
University Drive
Northampton
NN1 5PH