Ongoing opportunity for Years 9-11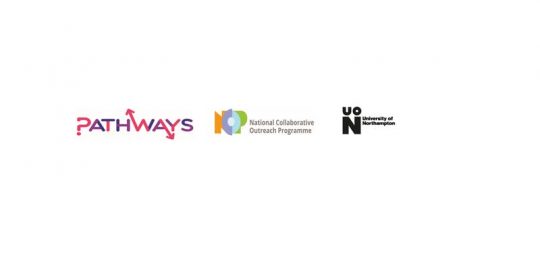 To Apply
Applications are first come first served (within reason) and applications can be found here:
https://forms.office.com/Pages/ResponsePage.aspx?id=YwRVxLJ2vU61fPT30WTHDwji1-F5Ur1CnbieZ0pahStUNlJCREo3MEhRWUlIUlhZWTBXUUNYNVVVRi4u
Taking place from September 2018 is the NCOP Pathways and the University of Northampton's Saturday Club in Art and Design where 25 NCOP students (in next year's Year 9-11) will be able to attend a series of workshops over an approximate 25 week programme 9am – 1pm.
Delivered by lecturers in a variety of artistic fields, students will produce a number of pieces as they progress through the programme. Students will also have a dedicated master class with a designer and will experience up to 3 trips to London to take part with the National Saturday Club events (dates tbc).
The last London trip of the academic year will include a celebration of the Saturday Club where students will get to exhibit their best pieces.
Further information
The subjects that students will experience include:
Fine Art;
Leather Technologies;
Fashion;
Film;
Photography;
Graphic Design;
Illustration
Product Design.
This opportunity is funded by Pathways and travel support for students can be discussed.
Please contact Pathways@Northampton.ac.uk for any further information.
Back to Activities page
The Saturday Club: Art and Design
Date & time
Sunday, 09/09/2018 - Monday, 07/01/2019
(All Day)
Partners
University of Northampton
Location
University of Northampton
Avenue Campus
Northamptonshire
NN2 6JD