Ongoing opportunity for Years 12 & 13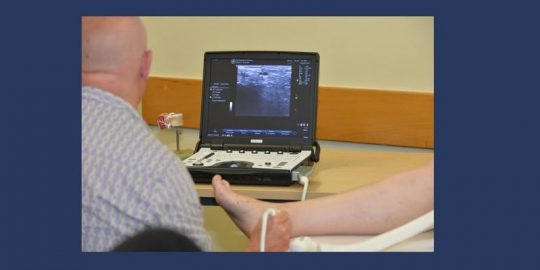 Up to 18 NCOP students can join us on one of our traineeship programmes with the University of Northampton's Podiatry Clinic (located on the grounds of Northampton General) to learn more about a unique field in the world of health and social care.
Over the course of the programme students will find themselves emmersed in:
Anatomy and vascular assessment
Anatomy and neurological assessment
Dermatology and the skin
Orthotics and foot function
Pathology of the lower limb
Scanning and anatomy revision and careers in Podiatry.
This programme will run for six weeks starting on Monday 5th November. Arrival will be expected at 4.45pm for a 5.00pm start and finishing at 6.30pm.
Taxi travel will be provided for all NCOP students
Back to Activities page
Podiatry Traineeship
Date & time
Monday, 05/11/2018 - Monday, 10/12/2018
5:00 pm - 6:30 pm
Partners
University of Northampton
Location
University of Northampton Podiatry Clinic