Ongoing opportunity for Years 10-13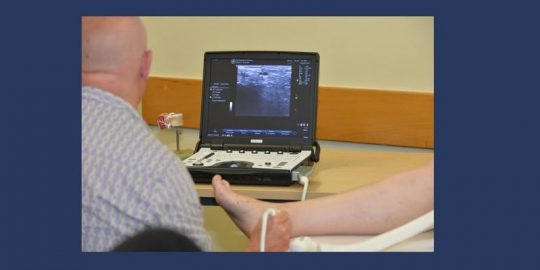 The University of Northampton's Podiatry Clinic is opening its doors to welcome groups of school students. This fantastic opportunity will enable learning about a unique field in health care, as well as give them an experience into the workings of an active practice.
Whilst on your visit you will partake in a number of informative workshops with our lecturers and students and get to see the facilities.
As this is a operational clinic, sessions can only take place on Wednesday afternoons 2pm-4pm, the date is open for discussion.
Back to Activities page
Podiatry Days
Date & time
Friday, 21/12/2018 - Friday, 19/07/2019
2:00 pm - 4:00 pm
Partners
University of Northampton
Pathways
Location
Podiatry Clinic
Northampton General Hospital
Northamptonshire
How to book
To express an interest in this activity, please email Judy.Edwards@northampton.ac.uk with the subject line of Podiatry Clinic.