Worksheets to explore our site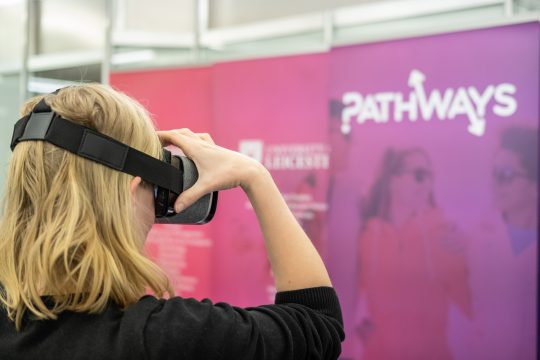 We've created a number of worksheets to help students, parents and teachers explore the different areas of our website, and develop key knowledge of higher education.
Start with our "Explore Pathways to HE" sheets (located in our Resources section). This will take you through the different areas of the website and let you explore our partner universities from the comfort of your own home!
Over time we will add more worksheets to help you deepen your knowledge about higher education. You will be able to explore student blogs, learn about work experience at university, design your own student bedroom and plan a budget.
Back to Activities page
Virtual University Exploration
Date & time
Wednesday, 01/04/2020 - Monday, 25/05/2020
-
Partners
University of Leicester
De Montfort University
Loughborough University
Pathways
Location
Available in Schools