Website Workshops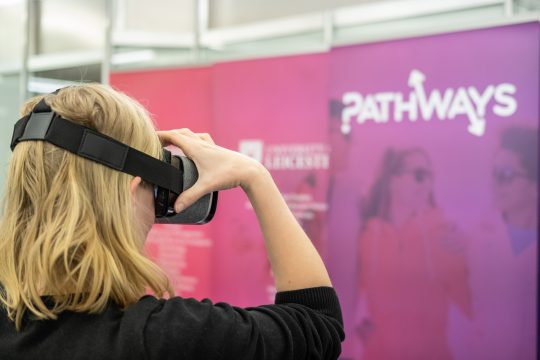 Explore the new Pathways website!
On this website you will be able to:
Find out more about Pathways events within Leicestershire and Northamptonshire
Access resources from Pathways partners
Go on virtual tours of our universities
Watch videos about University student life
The Pathways team will be running workshops and assemblies in schools to help students explore the new website and become immersed in our new virtual reality tours.
To find out more about the workshops please email reach@le.ac.uk
Back to Activities page
Pathways Virtual Reality Workshop
Date & time
Monday, 07/01/2019 - Wednesday, 31/07/2019
-
Partners
University of Leicester
De Montfort University
Loughborough University
University of Northampton
Pathways
Location
Available in Schools
How to book
For more information or to organise a workshop please email reach@le.ac.uk.