An introduction to the Gatsby Benchmarks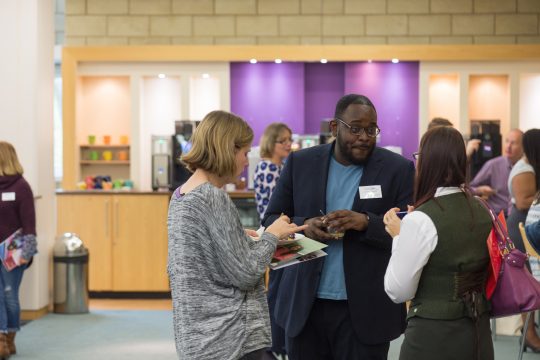 Book your place now!
The Pathways Teachers Conference will be taking place on Tuesday 6th November at Loughborough University.
The conference will provide you with an opportunity to look further into the Gatsby Benchmarks, and explore how outreach activities meet Ofsted requirements and Gatsby Benchmarks. Sessions include an update on the graduate labour market and guidance on how to build a stable careers programme.
You will also have the chance to attend a workshop most relevant to your role and meet with representatives from Loughborough University, University of Leicester and De Montfort University.
Places are limited at 50 and are available to book now
Back to Activities page
For Teachers: Pathways Teachers Conference 2018
Date & time
Tuesday, 06/11/2018
9:00 am - 3:00 pm
Partners
University of Leicester
De Montfort University
Loughborough University
Pathways
Location
Sir Denis Rooke Building,
Loughborough University Science and Enterprise Park (LUSEP),
Holywell Way,
Loughborough
LE11 3GR