Ongoing opportunity for Years 9-13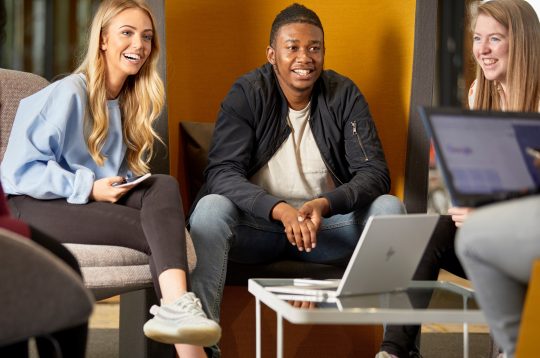 Our Pathways team have developed a series of informative assemblies and workshops for Years 9 – 13. Assemblies can be delivered in five 15-20 minute sessions or 45-60 minute workshops, which can be delivered throughout the academic year. We cover the following topics:
1. Higher and Degree Apprenticeships (HADA)
2. Why go to University?
3. What is UCAS?
4. Student finance
5. Study skills
6. Routes into HE, FE and Apprenticeships
In addition, we also offer Parent Talks – Tailored to your cohort but can include – An Introduction to Higher Education, Finance and Budgeting presentations.
Please contact your specific point of contact (SPOC) to register interest and arrange dates.
Back to Activities page
Pathways In School HE Assemblies and Workshops
Date & time
Thursday, 20/12/2018 - Friday, 19/07/2019
8:30 am - 2:30 pm
Partners
University of Leicester
De Montfort University
Loughborough University
University of Northampton
Pathways
Location
In your school/college