Towards Moves for Wellbeing - Teacher event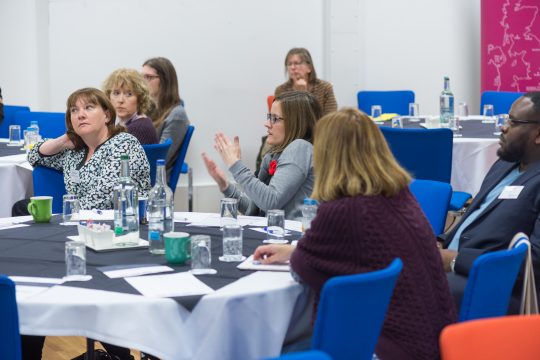 Towards Moves for Wellbing is a free, two day course for Secondary School Heads of Year and Pastoral Staff, aimed at helping young people aged 11 to 18 manage emotion, make better choices and learn more effectively.
You can book up to two places per school.
This course has been designed by Dr Mike Scanlan to equip professionals with the skills and knowledge required to help young people benefit from increased psychological flexibility that comes from being more mindful.
If young people and those working with them have a greater awareness of who they want to be and how they want to think and behave, then they can live happier, more meaningful lives.
Dates are Monday 4th and Tuesday 5th March 2019 and booking is open now.
Back to Activities page
For Teachers: Towards Moves for Wellbeing
Date & time
Monday, 04/03/2019 - Tuesday, 05/03/2019
(All Day)
Partners
University of Northampton
Pathways
Location
University of Northampton
University Drive
Northampton
NN1 5PH